Reviewing your finances like a book
   Martin Hawes 
"Every week, instead of thinking up something new to say, this column could easily take the form of a book review. After all, there are thousands (possibly millions) of books on investment in print and finding a new book every week would present no problem. It might get a bit boring but I certainly would not be short of material.
Although I read a good deal, I largely forgo the opportunity to discuss what I have read in this column – on the whole, little new resonates and I struggle to recommend books that I think would reward my readers sufficiently for the time they would have to invest reading.
However, recently I happened across a small book that stands out with some key understandings on what works for investors. This book is by Kevin Armstrong and is called Investing – The Expectations Game…"
"…This is a small, easily read book. Other books cover much the same material but you would have to read a great deal to find the same information. I have never met Armstrong but I heartily recommend his book for the great deal of compact information all in one place. A good read for any investor."
read the full article on stuff.co.nz
---
Not A Stupid Data Miner: The Mystery Of Markets And Golf Updated  
David Leinweber 
In the last post, Stupid Data Miner Tricks: Predicting The Market With Pro Golfers.  I implicitly lumped the idea and its author, Kevin Armstrong, a distinguished investment pro, the former chairman of ANZ Group's Regional Investment Committee, with various wacko investment cranks who have tried to to connect market returns to various wacko indicators, ranging from Yankee baseball scores, the population of nine-year olds, astrological phenomena, and national average penis size.
read more from the full article
---
Investing and Golf – What They Have in Common
We've all experienced the global financial crisis and watched the fall and re-emergence of Tiger Woods.  But did you know that those two totally separate events have some uncanny likenesses?  Kevin Armstrong, author of Bulls, Birdies, Bogeys & Bears: The Remarkable and Revealing Relationship Between Golf and Investment Markets, joined us to share how he found this relationship between golf and investing, why it's so interesting, and what you should be looking for in both golf and the markets.
Click here to listen to the podcast from Expert Access Radio
---
Kevin speaks with Jim Mora on Radio New Zealand National (March 06 2013)
---
HK Golfer Magazine article: Bulls, Golden Bears and Tiger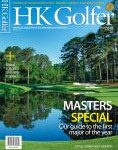 from HK Golfer, Hong Kong's Premier Golf Magazine
Golf has always been a 'bull market sport' in that it has always tended to flourish during periods of optimism and enthusiasm. To an extent this can be seen when the growth in money winnings by top professionals is compared to the appreciation in stock markets. In 1967, Jack Nicklaus was the world's leading money winner. Had he taken his entire earnings that year and invested it all in the world stock market over the next 33 years it would have grown about 40 times in value …..
Read the full original article on the HK Golfer website
---
When golf means business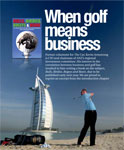 A close relationship has existed between business and golf since golf began.
However, over the last century, this remarkable connection has grown ever closer. To some extent the reason for this relationship is understandable. Business and business relationships can be developed and grown on the golf course.
---
April 13th Kevin will be speaking at the 2013 Social Mood Conference in Atlanta – Georgia.
Click here for more information
---
November 8th to 10th Kevin will be speaking at the 2013 Asia Pacific Golf Summit in Jakarta  Indonesia