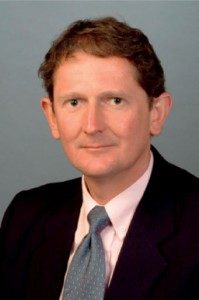 Until mid 2012 Kevin Armstrong was the chairman of the ANZ Group's Regional Investment Committee and Chief Investment Officer for their Private Bank with responsibility for, or oversight of, the investment strategies employed on more than eight billion dollars of assets. He was the bank's spokesman on investment matters and was a regular public speaker to both professional and retail audiences on investment and global investment strategy.
Prior to emigrating to New Zealand in late 1996 Kevin spent sixteen years with Merrill Lynch where he was responsible for the firms US institutional equity sales business throughout Europe. He joined Merrill Lynch after graduating from Magdalen College, Oxford University, with an MA in Physics.
He has been a keen student of investment markets and their history for thirty years and in 'Bulls, Birdies, Bogeys and Bears' he brings a global and historical perspective to the understanding of investment markets.
Kevin has had a long and very deep passion for Golf. Since learning to play in Scotland at the age of nine he has been a dedicated student and enthusiast of the game for more than four decades and has maintained a single figure handicap for most of that time, he currently plays off a handicap of 4. In addition to playing the game Kevin has achieved the highest level of accreditation as a rules official in New Zealand and officiated at both the 2004 and 2009 New Zealand Opens.